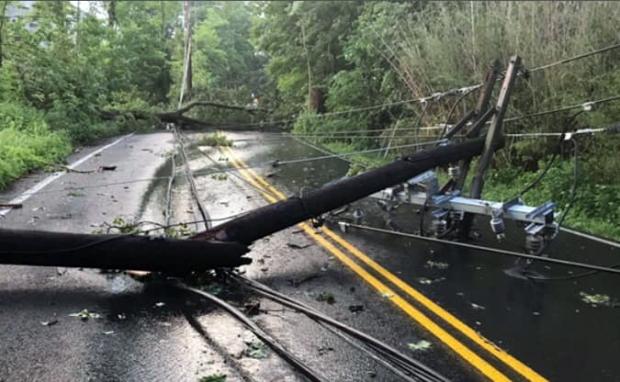 With 565 incorporated communities in New Jersey, one would think that the odds of multiple significant weather events specific to any one of them within a month would be exceedingly rare. Yet July 2019 brought such a duel scenario to not one but two NJ townships. Mt. Laurel (Burlington County) was visited by two tornadoes, while one rain gauge in Stafford Township (Ocean) caught 5.00" in two separate 24 hour periods. More specifics are provided later in this report. The good news is that, despite damage occurring in each of the four events, there were no fatalities nor reported injuries.
The month as a whole was a wet one, averaging 6.15" across the state. This is 1.58" above the 1981–2010 mean and ranks as the 20th wettest since 1895. Northern counties were wettest, averaging 7.20" or some 2.45" above normal and ranking 16th wettest. The south averaged 5.61", which is 1.12" above normal and ranks 29th wettest.
Ten of the past 12 months and 15 of the past 18 months have received above-average precipitation across the state. While the 12 months ending in January this year ranks as wettest (66.61") of 1484 such intervals dating back to 1895, the past 12 month period ending in July comes in second place with 65.74", just ahead of the 12 months ending in June (65.50").