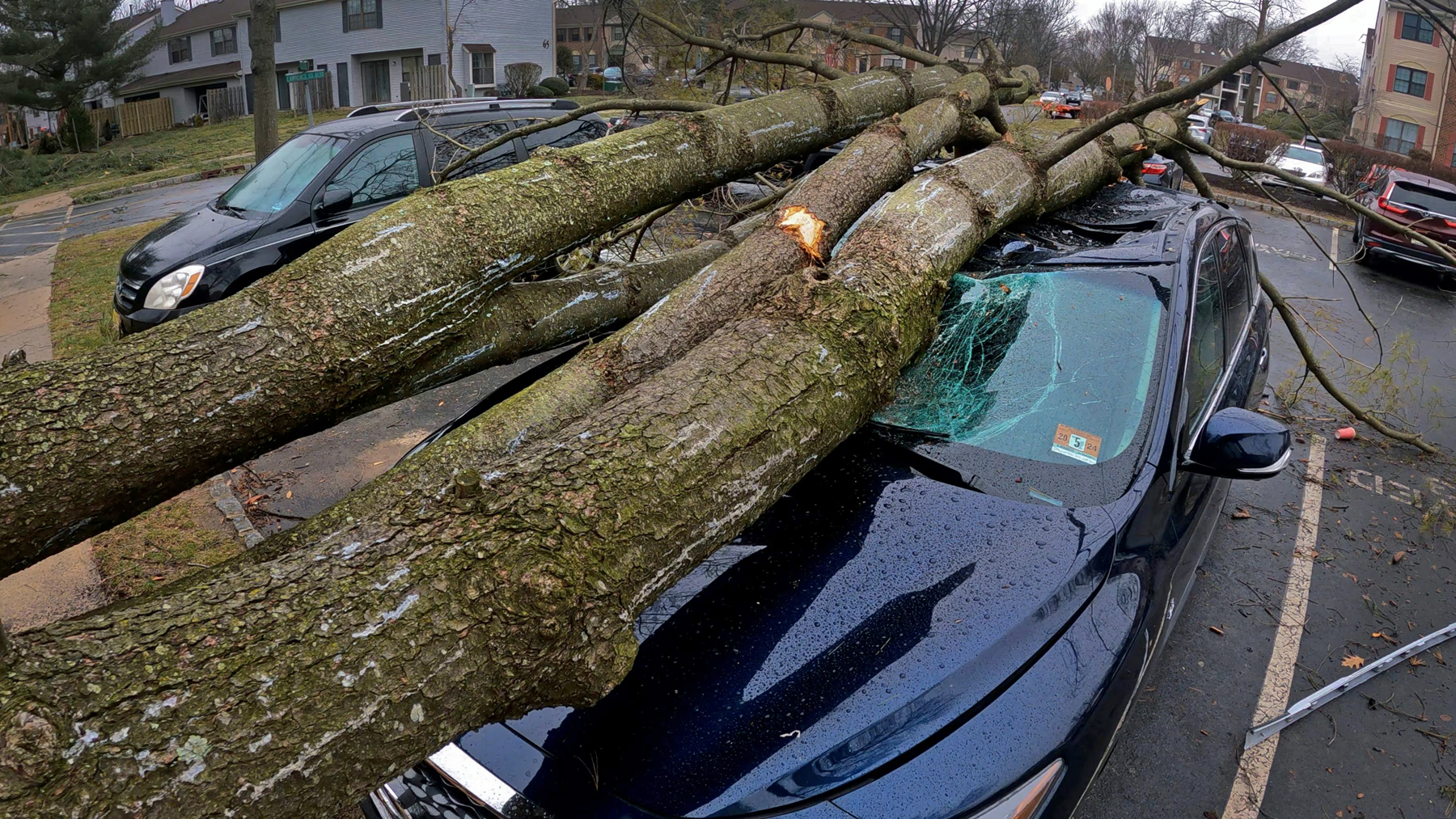 Abnormal conditions were seemingly the norm cross the Garden State during the second month of 2023 and, for that matter, during much of the winter (December–February). More on winter later in this report. First, focusing on February, milder-than-normal temperatures and limited snowfall were the rule, a short-lived frigid blast was followed by 70° warmth, and the most notable February tornado of at least the past 74 years touched down.
The statewide average temperature of 38.9° was 5.0° above the 1991–2020 normal and ranked as the 5th mildest February since 1895 (tied with 2012). Five of the six mildest Februarys have occurred in the last 11 years. Exemplifying the warmth, the New Brunswick (Middlesex County) Cooperative station experienced 23 days with above-average temperatures and just five below average. The same was true at both Sussex (Sussex) and Newark Airport (Union). Atlantic City Airport in Pomona (Atlantic) had 18 above and ten below normal, and Cape May (Cape May) reported 21 above and seven below.
The average February maximum was 49.3°, which is 6.2° above normal and ranks 3rd mildest, while the average minimum of 28.5° was 3.9° above normal, ranking 7th mildest. Temperatures in the northern climate division averaged 36.0° (+4.7°, 7th mildest), southern 40.6° (+5.1°, 4th mildest), and coastal 41.1° (+5.1°, 3rd mildest).