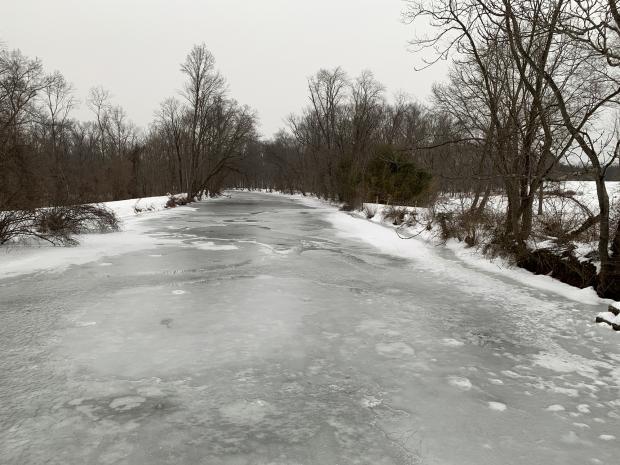 Fate was clearly tempted when last month's report was entitled: "Pretty Darn Boring." Not that this wasn't a truthful statement from both meteorological and climatological perspectives. So now this month's title, being just as legitimate as January's. The turnaround began in the waning hours of January 31st when what proved to be an impactful, long-lasting coastal storm began to invade the Garden State. This major event was followed by a series of storms that resulted in record or near record-setting monthly snowfall totals in northern and central regions and quite wet conditions in the south.
Statewide precipitation (rain and melted snowfall) averaged 4.89" in February. This was 2.03" above the 1991–2020 average and ranks as the 14th wettest February in 127 years of record keeping. The coastal south averaged 5.91" (+2.84"), ranking as 6th wettest. The remainder of the south came in with 5.09" (+2.20", 11th) and the north 4.44" (+1.65", 19th). More specifically, the southeast and central areas were wettest and the southwest and far north least wet.
While plenty of precipitation fell throughout the state, it was more often than not in the form of rain across the southern third of NJ, while central and northern areas were visited by one major snowstorm and a series of modest ones. All told, the statewide average snowfall was 23.5". This is 15.3" above the 1991–2020 average and ranked as the 7th snowiest February.