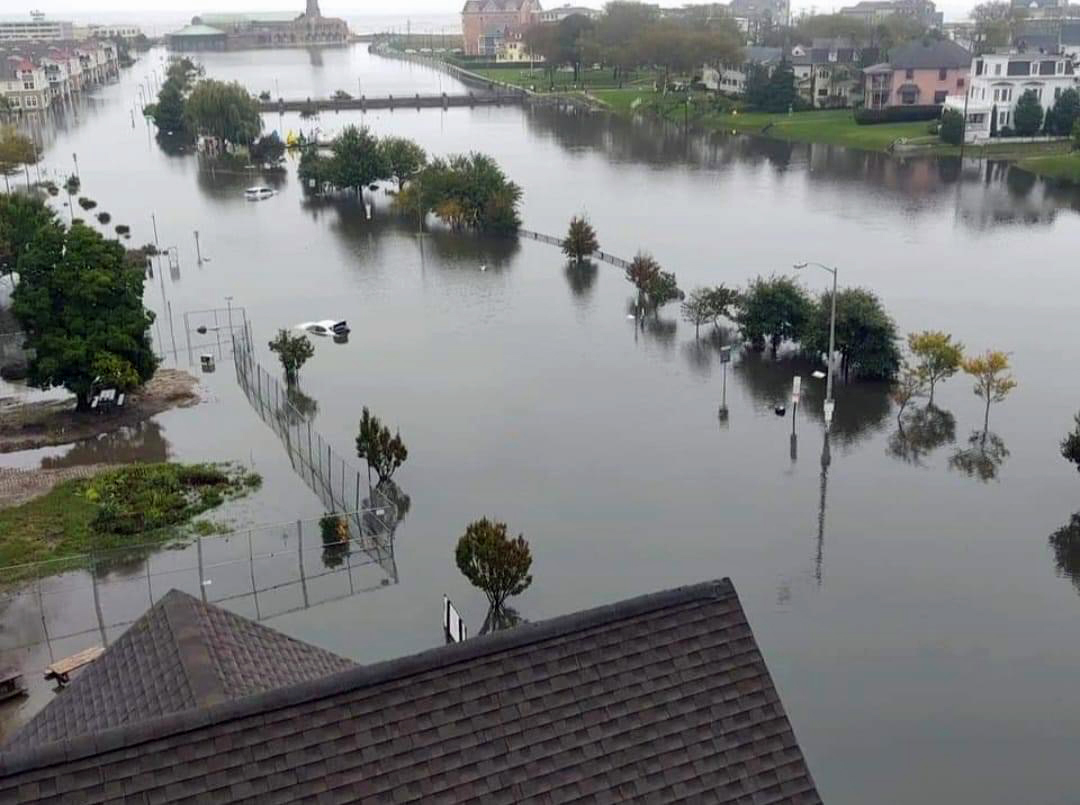 Fall and spring months are considered to be seasonal transition ones. At times, the change of season takes place rather slowly. Then there are months like this past September when the turn is quite abrupt. September 2023 began with the hottest day and week of 2023. Several rainy periods, some with severe storms, ensued as temperatures began to decline and Hurricane Lee, while remaining far offshore, brought rough surf and some clouds to NJ. Soon after came chilly conditions with the remnants of Tropical Storm Ophelia twice bringing heavy rain into portions of the state and over a week of minor to occasional moderate coastal flooding at times of high tide.
Statewide, the average temperature of 68.1° was 1.2° above the 1991–2020 normal. This ranked as the 16th warmest September since records commenced in 1895. The average high temperature was 77.4°, which 0.2° above normal and ranks 35th warmest. The average low temperature of 58.8° was 2.2° above normal, ranking 8th warmest. The northern climate division averaged 65.8° above (+0.9°, 21st warmest), southern +69.5° (+1.4°, 14th warmest), and coastal 69.9° above (+1.2°, 14th warmest).
September rainfall was excessive, with the southwest and northwest the driest regions of the state yet averaging above the statewide 30-year normal. The wettest area was along the northern coast with rainfall as much as 3 to 4 times above the climatological mean. Statewide, September precipitation averaged 7.55", which is 3.39" above normal and ranks as the 9th wettest. The northern division averaged 7.73" (+3.27", 11th wettest), southern 7.38" (+3.39", 11th wettest), and coastal 8.01" (+4.12", 3rd wettest).