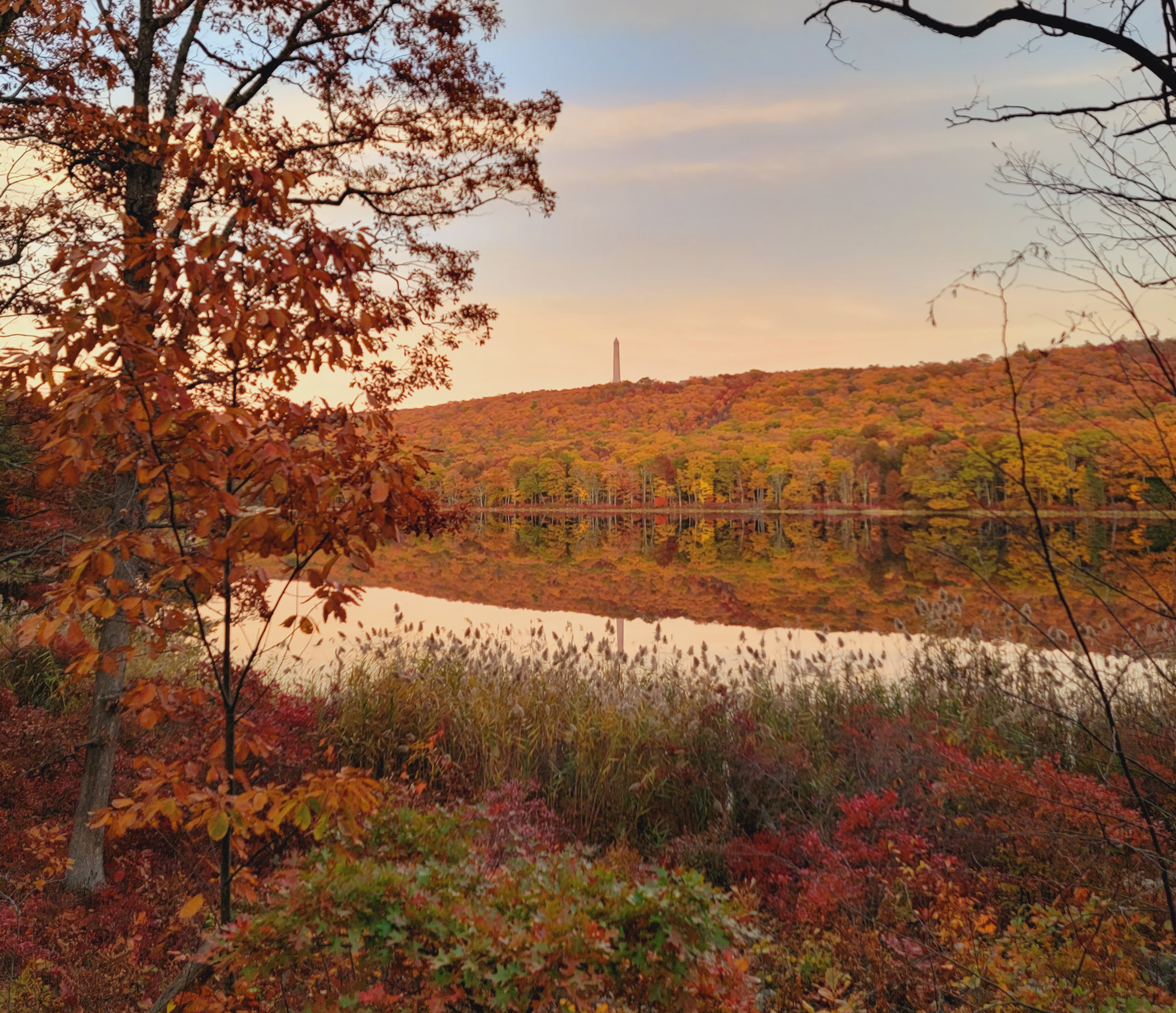 There are years when many say that New Jersey didn't experience "classic" fall weather. This October is not one of those years, as the month included rain, wind, and coastal flooding from the persistent remnants of a hurricane, many locations received their first frost and freezing temperatures to end the growing season, and there were days with a cloud-free deep-blue sky. October certainly showed its true fall colors.
October temperatures averaged 54.1° across NJ. This is 1.3° below the 1991–2020 normal and was the coolest October since 2009. It was the 57th coolest (tied with 4 other years) of the 128 since 1895. The average high was 64.5° which is 1.3° below normal and is the 48th coolest (tied with 3 years). The average low of 43.6° is 1.3° below normal and ranks 65th coolest (tied with 4 years). Northern NJ averaged 52.1° (-1.2°, 59th coolest [tied with 2 years]), southern 55.1° (-1.4°, 56th coolest [tied with 3 years]), and coastal 56.6° (-1.0°, 70th coolest [tied with 1 year]).
Rainfall was abundant, averaging 6.45" statewide. This is 2.26" above normal and ranks 10th wettest on record. It was the wettest since the record October 2005. Ten different decades are found in the top 15 years. The north averaged 5.88" (+1.43", 21st wettest), south 6.75" (+2.72", 6th wettest), and coast 7.53" (+3.44", 3rd wettest). Coastal Monmouth, Ocean, and Atlantic counties were wettest, coming in at two to three times normal totals. While coming in close to normal, the driest areas were in the north central, far southern, and southwest regions.