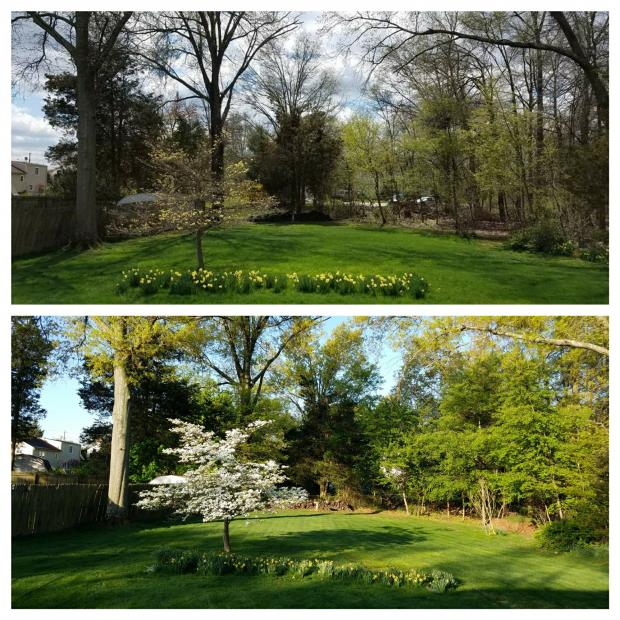 In recent years, complaints have been voiced that New Jersey "never" has a real spring anymore. Now just what is meant by that comes into question, as some think spring should most often have sunny 70° days with a few April showers included now and again! However, the main point has been that in recent years NJ has seemingly gone right from winter to summer. Whether it was a cold March and record mild April in 2017 or a snowy March and chilly April 2018 followed by the 4th warmest May, the transition has been rapid. This year, despite April being quite mild, conditions did include a mix of chilly and warm spells, sunny and dreary days, and even some nasty spring thunderstorms and gusty winds. Vegetation greened up a week or so ahead of schedule, and with it there was far more pollen dispersed than many appreciated. However, the green up was not so early that there was a great threat from a late-season freeze. Though on the 29th, the blueberry crop closely escaped damage from a light frost and freeze during a vulnerable growth period.
Statewide, it was the 4th mildest April since records commenced in 1895. The 54.7° average was 3.8° above the 1981–2010 mean and ranked 4th mildest. Six of the top ten and nine of the top 20 mildest Aprils have occurred since 2002. The average daily minimum temperature ranked 3rd highest and average maximum 10th.
Precipitation was about as average as can be. The statewide average of 3.95" was 0.04" below the 1981–2010 average and 0.22" wetter than the 1895–present average. It was the 43rd wettest April of the past 125 years, once again demonstrating how monthly precipitation totals tend to be skewed below the mean.